85 REWIND is a brand new synthwave band from Nuremberg, Germany.
The 1980s are best known for extroverted dreams, desires, illusions and the strive for a colorful reality. This mood was reflected in music as well and – together with the new technical possibilities of synthetic instruments – created the unique sound we all love.
Today, 40 years later, music can hardly be imagined without these influences – and perhaps they are just as present as back then.
Being children of this magical decade themselves, the guys of 85 REWIND want to make this decade a new experience for all generations by using characteristic synthesizers, drum machines and massive guitar effects.
Their music is not just a simple set of songs. Rather, the musicians want to tell a story influenced by their own history as a band and inspired by Miami Vice and other TV series they all grew up with.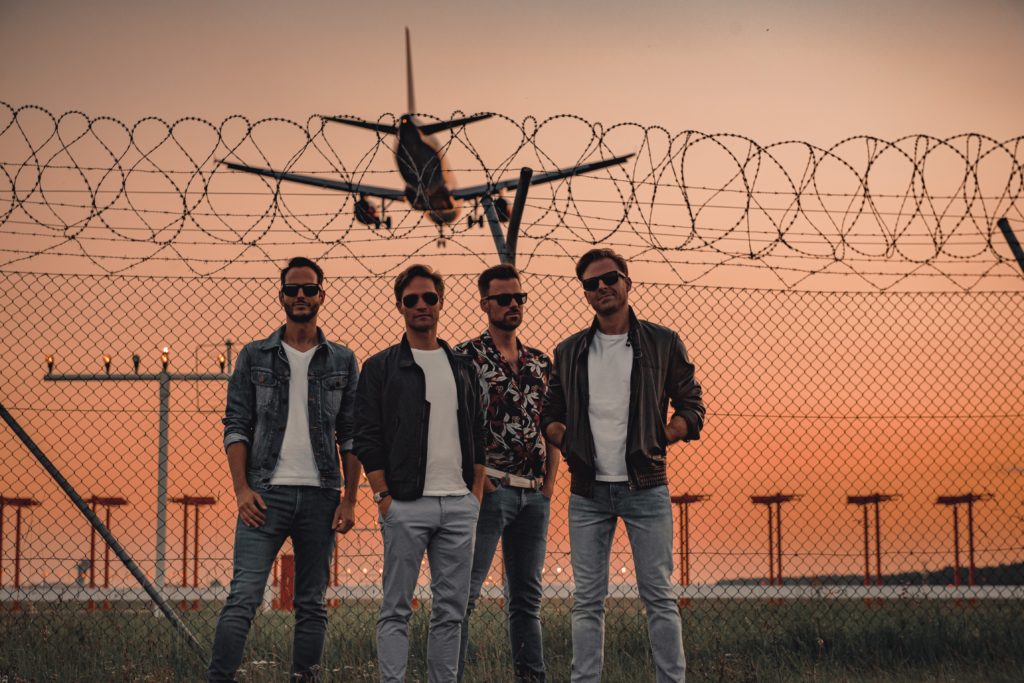 The band members Volker Goldfuss, Andy Dentler, Alex Hantzsch and Chris Schlagenhaufer (from left to right) have many years of band and stage experience and are currently working on their debut album and first season of 85 REWIND, supported by their producer Anthony "ANTi" Rankin from Nashville, Tennessee.